Located on the east end of famous 30A, Peddlers Pavilion is the vibrant, family friendly town square of sunny Seacrest Beach.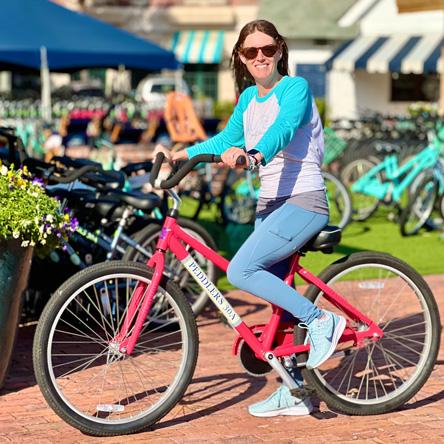 RENT BIKES
Riding a bike is easily the smartest and most fun way to get around 30A. We have the largest bike rental selection in town and have a wide variety of styles, sizes and accessories including trikes, fat tire, kids tandem, Burley trailers, baby seats and much more. Our expert staff will get you rolling safely and quickly.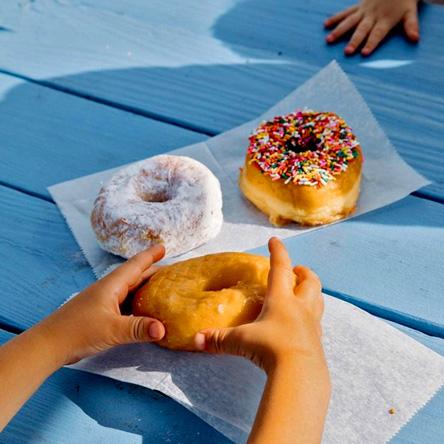 SHOP & EAT
Upscale fashion, handmade jewelry, gourmet donuts, authentic Italian pizza, cold beer,  fresh cocktails…Peddlers on 30A has all the goods. Don't worry about having to choose one place, we make it easy to get a little something from each place so that everyone in your group is happy.
LIVE MUSIC
Lets have some fun! 30A has some amazing local musicians and Peddlers is the best place to hear them live. We have large covered pavilions, a jumbo fire pit, tons of comfy beach chairs, lots of TVs and live music most nights. Lay back and relax or get up and dance, the party is at Peddlers on 30A.
Largest bike rental location on 30a
Peddlers is known for super friendly service and a HUGE selection of bikes for all ages and styles. All our bike rentals come with a basket upon request.
Something For Everyone
Donuts, ice cream, pizza, cold beer, cocktails and more! At Peddlers on 30A, everyone in your group will find something to make them happy.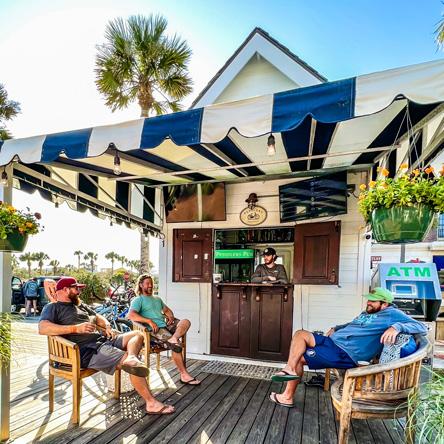 PEDDLER'S PUB
After a hot day at the beach, cool down with an ice cold draft beer from Peddlers Pub or visit the Kickstand Bar next door for a tasty cocktail from their fully stocked bar. It's gotta be 5 o'clock somewhere.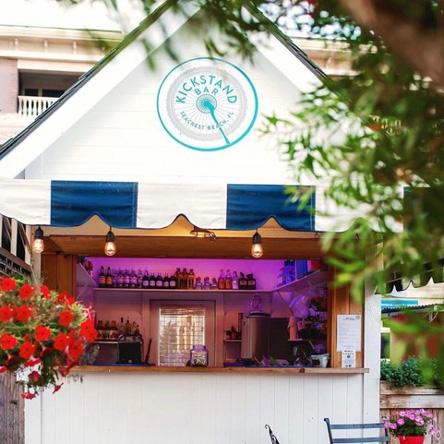 KICKSTAND BAR
What's it going to be, a dirty martini, margarita, spiked cherry limeade? We've got you covered at our walk-up, full bar serving all the best liquor drinks on 30A. Kickstart your vacation at the Kickstand Bar.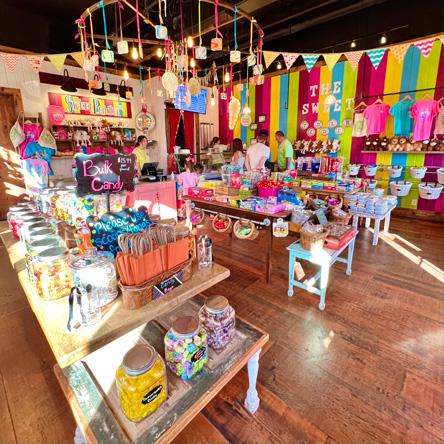 SWEET PEDDLER
Step back in time to good ol' days in the sweetest place on 30A! The Sweet Peddler is a fun and funky ice cream and candy shop with all the feel good, nostalgic vibes to put a smile on any face.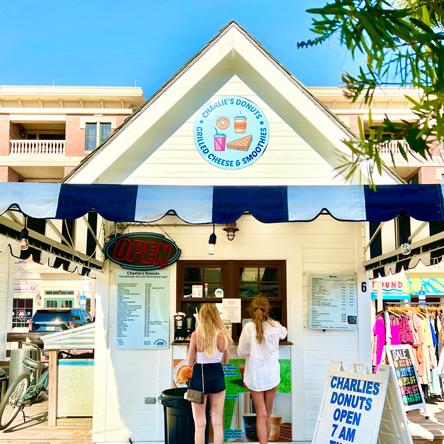 CHARLIE'S DONUTS
As famous as 30A itself, Charlie's Donuts are a Must-Have on your vacation checklist! Amazing gourmet flavors like the popular Maple Bacon, served up with fresh coffee and smoothies, make this THE place to start your day.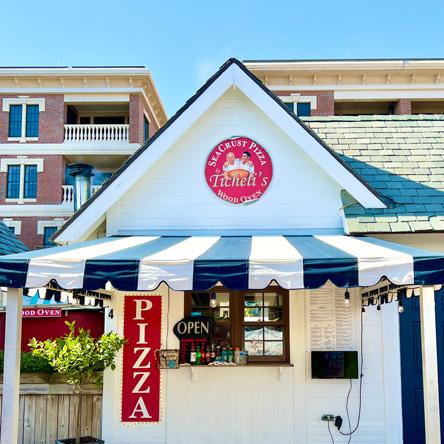 TICHELI'S PIZZA
With dough made of imported Italian flour  and our homemade Italian pizza sauce, both made fresh every day, Ticheli's Pizza delivers the best tasting wood-oven pizza you've ever had. This is seriously the Best Pizza On 30A!
LMN
Vacation means it's time to shop! Since 2013, LMN has been the fashion go-to on 30A, carrying all the latest and greatest brands in clothing, jewelry & accessories. Stay up to date with the beachy fashion trends with the pros.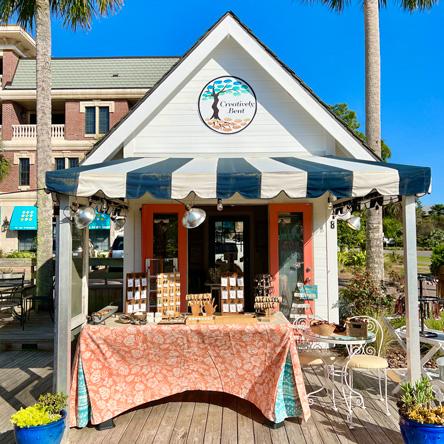 CREATIVELY BENT
Talk about finding a gem! Creatively Bent custom makes the most gorgeous pearl and gemstone jewelry on 30A. All their pieces are made by hand, with love and care, and are a great way to take a little piece of the beach home with you.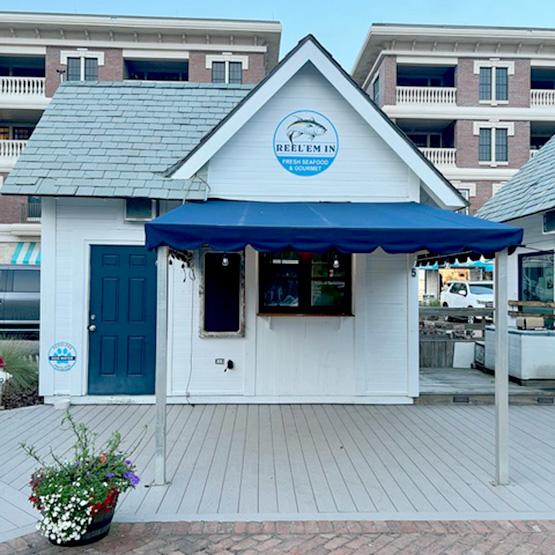 REEL 'EM IN
You'll be Hooked! Fresh Seafood & Homemade Recipes!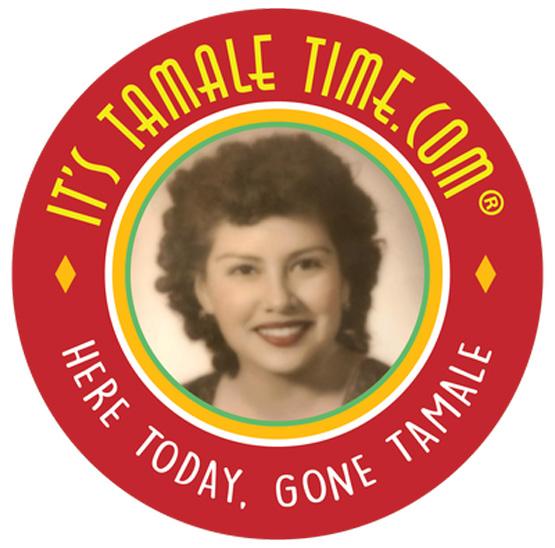 IT'S TAMALE TIME
Small local business that has the best tamales you've ever tasted that are wrapped in corn husks, steamed and enjoyed by countless friends and families year after year!
The Best Hang Out Spot On 30A
Make some unforgettable family memories  listening to live music, under the stars, around the fire pit at Peddlers on 30A.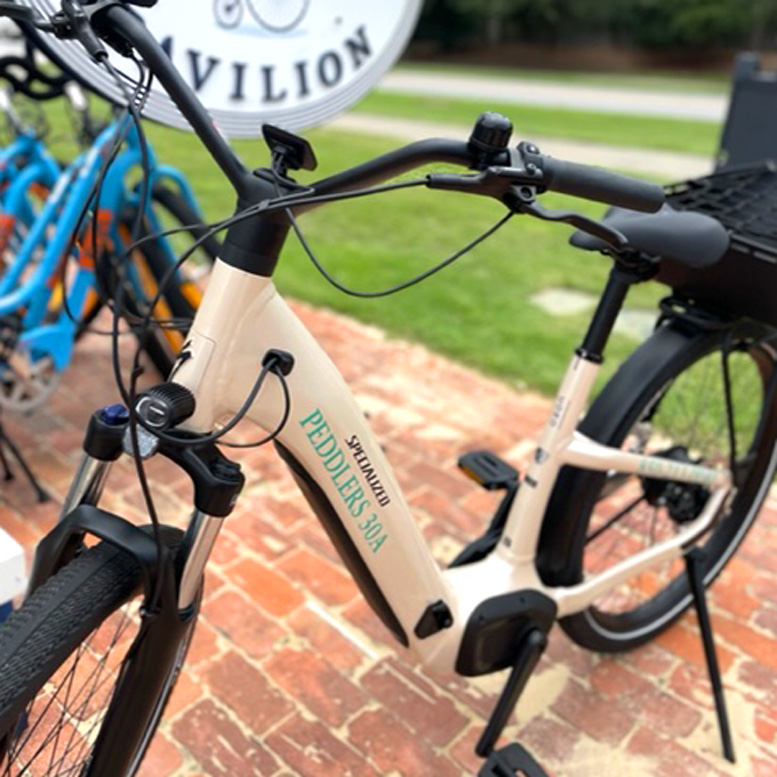 Electric Bikes
Now Available!
Peddlers Jeep Rentals
Peddlers Jeep Rentals is a premier auto rental agency on 30A that provides Jeep Gladiator Rentals!
Located in The Village of South Walton (Seacrest Beach),
in between Alys Beach & Rosemary Beach on 30A:
10343 E County Hwy 30A, Panama City Beach, FL 32413
The best place to rent bikes on 30a!!! The service and employees make the rental process even better. Easy & centrally located bike rental but also a great place to hangout!! Live music, pub, fire pits and tvs for any game watching! Fun for all ages.
The staff is fantastic, bikes are great and beer is cold! Peddlers made our vacation even better. It was fast & easy to rent/return our bikes. It's also in a great location to hang out in the evening with the live music and plenty of comfortable seating. Make sure you stop by Peddlers during your stay in 30A!
Great place to get your bikes on vacation. Full selection of adult and mid cruisers, trikes, baby seats, trailers…everything! Plus 8 beers on tap. Oh, and great folks. HIGHLY RECOMMEND.
Live music on the stage nightly in the summer!